Outstanding Chiropractic Care
CHIROPRACTOR
Oklahoma City OK
Welcome to Ford Chiropractic located at 4334 N Meridian Ave in Oklahoma City, OK. We understand that choosing a chiropractor is a big decision. This article will help you learn the basics of chiropractic care. Please don't hesitate to contact our Oklahoma City OK chiropractors with any further questions you have. We are here to help you achieve your goals.
Most people believe that chiropractors treat back pain. That is true, but there is so much more that chiropractic care can achieve. Because chiropractors help to remove pressure from the nervous system, they can also influence many other conditions. It is common to hear chiropractic patients say that they came in for back pain and their headaches got better.
Ford Chiropractic
The benefits that chiropractors provide can be seen in a variety of health conditions. Even relatively healthy people can see improvements. Most of us put our bodies through a lot. Regular adjustments can help to restore balance within the body.
Your spine is designed to protect your spinal cord. Your spinal cord is responsible for moving information from your brain to the rest of your body. Your spine is the protective case for one of the most important parts of your body, and a Oklahoma City OK chiropractor can help you maintain it.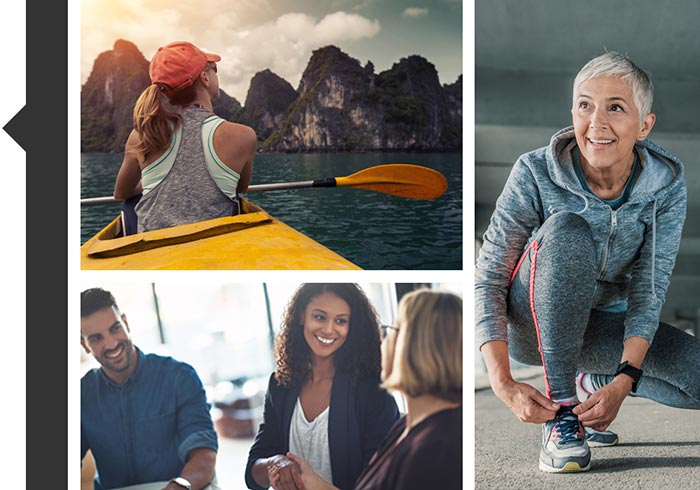 frequently asked questions about
chiropractors in Oklahoma City Ok
Chiropractic adjustments restore function and normal biomechanics to the joints, muscles, and ligaments in the body, especially the spine. When combined with a spine/posture specific exercise regimen and long-term maintenance it can reduce your chance of the normal degenerative process of aging.
Not all adjustments cause a sound - even though the joints may have moved. Plus with the adjusting instruments used in our office, the movement is so gradual that the familiar "popping" sound may not occur.
Most insurance does have chiropractic benefits included in the coverage. We will be happy to contact your insurance company and find out your specific benefits and review them with you in person.
The risk of injury by a chiropractor is very small compared with the risk of opioid pain medication or the risk of undergoing surgery! With the prevalence of opioid addiction and failed surgeries, chiropractic should be the FIRST line of treatment recommended for back pain.
Definitely! Pregnant women in our office have benefited greatly from chiropractic care up until the time of delivery. The benefits not only include a reduction in back pain, but the pelvis and supporting ligaments are continually changing as the baby grows and hormones are released. Chiropractic helps guide the pelvis into the best place to carry the baby which may lessen the symptoms during labor and delivery. Also, we treat our patient's newborn babies to the age of 1 for free.
Addiction to chiropractic is somewhat of a misnomer. Once your body and back are functioning optimally, we recommend you see us once a month to keep it there. (If you do not intend to continue the stresses of your life, then you won't need care!) If you intend to continue your life as normal after you are back to optimum health, you may need chiropractic care to maintain optimum function.
Dr. Ford has adjusted many babies, as young as five days old. Children, especially babies, are treated differently than adults, it is much simpler to guide a young ones joints back into the optimal alignment. Normal delivery can cause stress to the baby, different from the stress of a c-section delivery. Those stresses can cause many complications that only a chiropractor can correct. Ear infections, reflux, and digestive problems (including constipation and diarrhea) can reduce or subside with chiropractic care and we have seen it in our office repeatedly.
Chiropractors have undergraduate degrees before entering Chiropractic School. Chiropractic School education is comparable to that of a Medical Doctor, with more class time in diagnosis, x-ray and biomechanics and less of an emphasis on surgery and medication. Following education, chiropractic candidates must complete an internship to be qualified to take state and national exams.
Many patients who have undergone back surgery see a chiropractor following to avoid additional surgeries. If you are considering surgery, we recommend you give chiropractic a try first. We have seen over 50% of our patients who were recommended to have surgery improve with a chiropractic treatment regimen, and many avoid surgery for years to come.
Treatment plans vary as much as humans vary. We will diagnose each patient individually, and offer our recommendations. Our treatment plans vary from patient to patient depending on the severity of your condition and on how quickly your body responds to treatment. Every regimen includes strengthening exercises to stabilize your spine. Most people see some relief in as little as 1-2 weeks, but the research says that postural stability can take as long as 10-12 weeks to achieve.
Trusted Provider: Read Our Reviews